ABOUT US
Embryotech is an ISO-17025 accredited test laboratory providing services to the assisted reproductive technologies industry and laboratories, providing the latest quality control assays including MEA (Mouse Embryo Assay), Invitro- Fertilization,  Human Sperm Survival Assay (HSSA), Sperm Motility Index (SMI) and Sperm Penetration Assay (SPA) used for toxicity and functionality testing of raw materials, media, labware, disposables and any device which may come into contact with gametes.  Embryotech also offers endotoxin testing via Limulus Amebocyte Lysate Assay (LAL test) utilizing: Kinetic Turbidimetric quantitative and Gel-Clot qualitative testing.
In addition, it is the leader in supplying all stages of fresh and cryopreserved mouse embryos as well as hamster ova to clinics and universities around the world aiding in technician training and proficiency testing.
MISSION & VALUES
Embryotech is committed to continual improvement of processes and services to achieve ongoing customer satisfaction.  It is, therefore, our policy to:
Commit to good professional practices and to the quality of testing in servicing customers.
Consistently provide quality testing services that meet or exceed customer and regulatory requirements.
Ensure that all personnel concerned with testing activities within the laboratory familiarize themselves with the quality system documentation and implement the policies and procedures in their work.
Consistently comply with ISO 17025 to ensure quality testing services and to continually improve the effectiveness of the management system.
Foster a team environment where quality is everyone's responsibility.
Embryotech senior management and all its employees are committed to this policy and are encouraged to participate in quality planning and continual improvement efforts to meet all quality, service and cost objectives.
CERTIFICATIONS
As the acknowledged leader in providing Quality Control testing to the Assisted Reproductive Technologies community. Embryotech Laboratories offers 1- & 2-cell Mouse Embryo Assay method and the Endotoxin (LAL) Gel-Clot method. As per our emergency plan, our second laboratory was designed to offer a level of comfort and reassurance to our clients in knowing that they will never experience an interruption in service or turn-around time due to an unforeseen disaster at our main facility.
At the Embryotech Haverhill, MA main testing facility, the scope of accreditation includes testing of Raw Materials, Media, and Devices Intended for use in the Medical Industry, using the following test or measurements:
Mouse Embryo Assay (MEA)
— 1-cell method
— 2-cell method
Invitro-Fertilization

Human Sperm Survival
Assay (HSSA)

Sperm Motility Index (SM)

Sperm Penetration Assay (SPA)
Endotoxin Testing (LAL)
— Gel-Clot method


— Kinetic method
pH (pH)

Osmolarity (OSMO)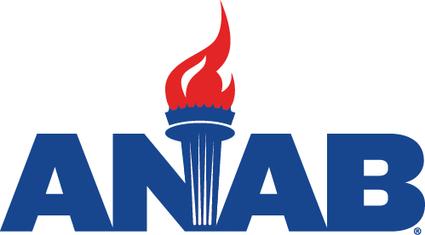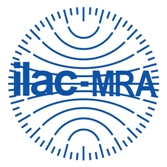 FLEXIBLE HOURS, FAST RESULTS
Embryotech takes pride in our facility – designed and built specifically to produce the highest quality products and services to the Assisted Reproductive Technologies.
Embryotech operates seven days per week following strict guidelines within ISO-17025. The flexible schedule offers an immediate turnaround time of 5-7 business days from test article receipt to reporting results. The animal facility is a perfect complement to our laboratory. The combined effort and watchful eyes of Embryotech's staff veterinarian and the Institutional Animal Care and Use Committee (IACUC) assure that the embryos used for testing your products are the highest quality.