Embryotech Laboratories offers Human Sperm Assays used for toxicity and functionality testing.  Test results may be used for lot release or can be submitted to regulatory bodies for premarket submissions.
Survival and Motility
The Human Sperm Survival/Motility Assay is required by regulatory bodies to be performed on any manufactured IVF product that would come in contact with Human Sperm. It is also the most common assay used in laboratories to screen laboratory consumables for toxicity.
Aside from the HSSA, Embryotech also offers Sperm Penetration Assay (SPA), Sperm Motility Index Assay (SMI), Lubricant Barrier Assay (LBA) and Sperm Immobilization Assay (SIA).
Computer Assisted Sperm Analysis (CASA)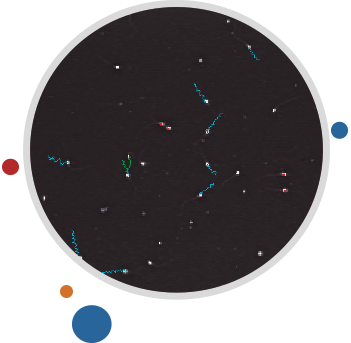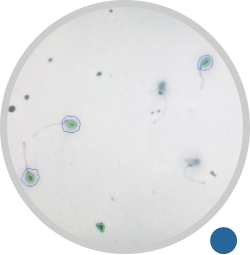 Computer Assisted Sperm Analysis (CASA) as an additional service to supplement the objectivity, precision, and reproducibility of values measured for our Human Sperm Assays used for toxicity and functionality testing. Representing a reliable method of sperm quality assessment.
Now Specific motility parameters describing the movements of spermatozoa in a more detailed manner can be obtained.  Furthermore, the classification into motile, progressive, slow and immotile spermatozoa can be based on well-defined velocity thresholds.
In addition, the DNA Fragmentation software analyzes the prepared sperm samples and measures the size of the halo (large halo, medium halo, small halo, or no halo) and thus categorize cells as non-fragmented, fragmented, or degraded.
*We can customize any of our standard assays to fit your needs and are here to offer any advice on test methods and requirements.  We would love to hear from you, so please contact us for more detailed information regarding the sperm assays we offer.
Contact Us
Our technicians take the utmost precautions while performing the testings.
HSSA Submission Form
AN HSSA SAMPLE SUBMISSION FORM (CS/TSG/098) MUST BE COMPLETED IN FULL AND ACCOMPANY THE SAMPLE(S) SENT FOR TESTING.